Combining Fortune 100 Consulting and Entrepreneur Start-up Experience.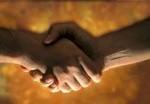 Are you an entrepreneur with a vision for your company who is ready to bring that vision from ideas to reality?   Could you use assistance clarifying your ideas and determining how to execute and/or market them?   How about working with someone who is an experienced business consultant AND a professional coach who can truly assist you not only in creating the structure for your business but also in successfully manifesting your vision and releasing any fears that are holding you back? 
My unique integration of business and coaching practices has provided entrepreneurs with the tools and support to effectively guide them on their road to success.   In addition, Jenifer offers NLP and other holistic practices, as requested, to provide her clients the ability to release the fears and anxiety that often occur when starting your own business.   This provides them with a solid foundation on which to move forward in their endeavors.   A foundation coming from the energy of their unique visions, and not the energy of fear.

In the Empowerment Coaching process, the Entrepreneur Coach, Jenifer E. Shapiro, M.B.A. will provide you with:
A strong business background to assist you in all aspects of developing the business.

Effective marketing and technical/web development strategies for developing your business.

Executive coaching, as needed, to assist you in developing a motivated staff that fits the requirements of your business.

A sounding board for discussing your ideas in a safe, confidential environment.

Holistic practices for developing resiliency on the entrepreneurial path.

Constructive feedback on the feasibility of business ideas and a forum for brainstorming new ideas.

Access to additional resources when required to ensure your total success in the creation of your business.

And, an open mind and expansive vision to take your ideas to implementation…and beyond.
Contact me
and see how we can clarify and implement/ manifest your unique vision today!