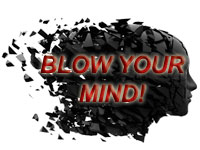 Sometimes we have an idea and we don't know how to bring it forth.
It may be a book or ebook, it may be a physical product such as a new tech product or an item you might find at Bed, Bath and Beyond.
Sometimes we need a sounding board to help us clarify our vision, our market and even to help us determine a plan for choosing whether or not to pursue a new product.
I help at all stages of the product development process including: defining your product, market research for determining it's validity in the marketplace (at various levels and with various partners), creating your business partnerships, locating and hiring a manufacturer, financing your product development (at various levels and with various partners), bringing the product to market, website and online presence and more.
Product development falls into two categories:
>>>Products for marketing and advertising a product or service.
>>>New item/ product creation.
All products have certain stages they go through in creation.  I offer the following services:
For new marketing-type products/ services

I offer all levels of service from identifying the product to be created to manifesting and marketing the product.  For instance, for a new ebook, I can assist in defining the scope of the project and target market to creating the ebook and placing it on the internet for sale.  I can also assist in marketing and even finding co-authors should that be of interest to you.
For new products such as a new type of ecological solvent or a new form of yoga mat, I can assist with defining the product and target market, being a business liaison with the manufacturer, setting up the online store and marketing.  I am not a manufacturer of this form so that part of the relationship would take a third party.  Also, for patents and trademarks, I may be able to assist depending on the product.  If I cannot, I do have partners I work with who specialize in these areas and am happy to refer and work with you both in the process.